Swimwear for women can stretch up to 100% in some cases. Generally, 75%, but this means that the material compresses the body mass it contains as it stretches more and more.
If you stretch the bikini swimsuit fabric beyond its maximum comfort zone, unsightly reinforcements may result. For most people, this means that if your hips measure 41 ", do not order a medium stocking.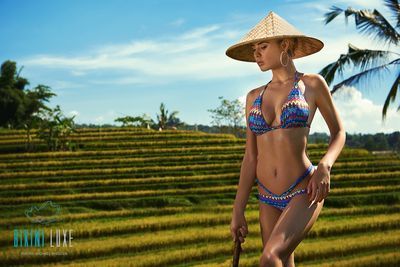 A medium will be fine, but unless you have a very good muscle tone and skin, it will probably result in unsightly bulges.
It is therefore VERY important to take the appropriate measures. A good measure of the body is the key to success. We will explain the basic measures on which the clothing industry depends.
How to measure: Use a cloth tape measure if possible. Note: The old flexible tape measure can sometimes stretch and warp over time.
The person to be measured should wear only their normal underwear. Measurements taken on bulky or narrowing garments will not be accurate.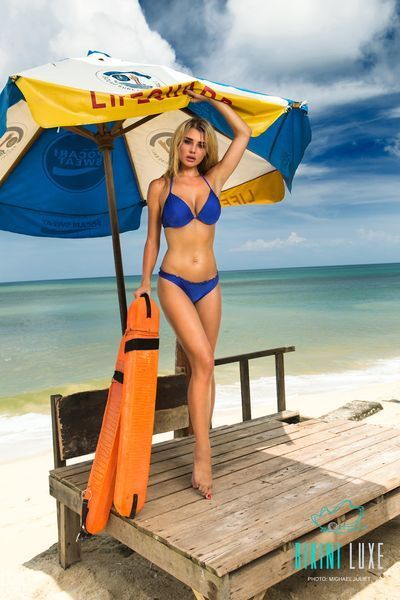 If you measure something that will only be worn with a certain pair of shoes or some underwear, you can wear them during the measurement process.
Chest: To measure the bust, place the ribbon around the fullest part of the chest or bust, under the arms. Keep the tape parallel to the ground. For the width of the chest, measure across the widest part of the chest, starting and ending at the point where the arm touches the body on each side.
Belt: You can find the true size by taking a string or elastic and tying it (parallel to the ground, comfortably but not too tight) around the trunk of the person to be measured. It will naturally fall in the narrowest part of the trunk. If you think the actual size is too high, measure the circumference where you (or the person you measure) normally like to wear pants or a skirt.
Hips: Measure around the body by taping around most of the hips.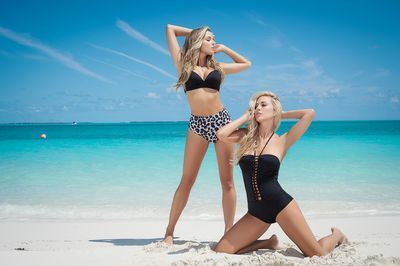 Some other tips on measuring:
If rounding up your results (which is recommended), round them up to the nearest quarter-inch or half-centimeter.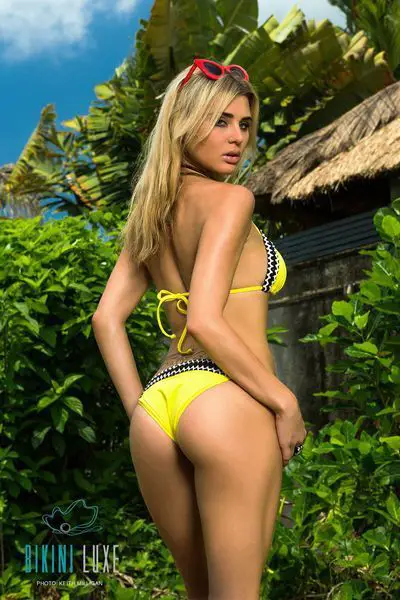 Try asking someone to take action for you - your posture will be more relaxed and natural. The measures should be more precise.
Stand upright and breathe normally, do not measure over clothing, wear the bra that you feel most comfortable with.
Another consideration is: "What type of swimsuit is best for me? What do I wear that will emphasize my positive traits and divert from my less flattering areas? ".
First of all, we do not put swimsuits on our body so that it is beautiful - costumes are worn for our body - so choose one that brings out the best of YOU. Find a costume that emphasizes the positive aspects of YOUR body. How do you do this? Check out the features and body types below and choose the one that best describes you. Then read what swimsuit styles flatter YOUR silhouette.
It's not about the size of your body, but about what makes you look and feel good. It's about making the body more beautiful. There is no question of size either - do not worry if your swimsuit has a size larger than the size of your clothes - this is generally the case for everyone.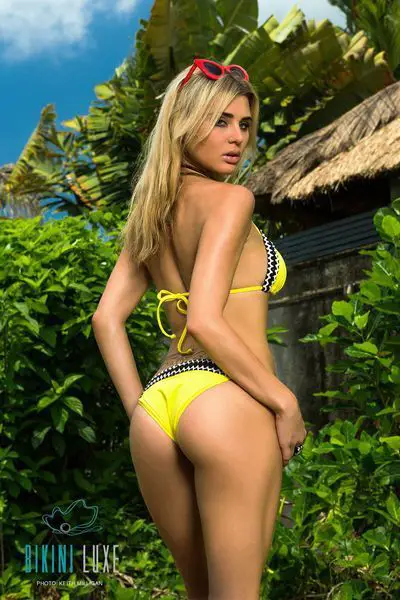 FULL FOTTOM: (The hips and thighs are bigger than the bust).
BEST STYLE: skirted suits and strapless styles. High eye-catchers draw attention to the top.
FULL BUSTED: (Wide or wide in the bust area).
BEST STYLE: Higher neckline or built-in bra for more support. Tankinis are ideal. Halters work equally well; they support, support the bust and flatter your figure.
FULL CENTER: (round number, not much definition of the figure).
BEST STYLE: The bottom should have legs cut high; will make you look longer, leaner. Enhancing the bust with a padded frame or top will make your waist smaller giving the illusion of more than one hourglass. Vertical lines or shapes that rise or fall, also lengthen the body.
GLASS TIME: (curved, thin waist, hips wider and bust).
BEST STYLE: You are one of the lucky few. You have a variety of choices. Most things are fine.
LONG & SLENDER: (Curveless).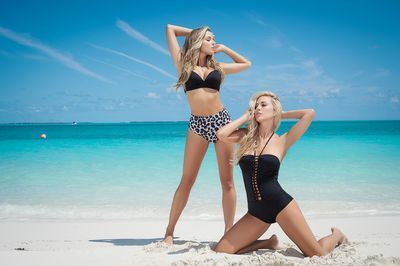 BEST STYLE: Flowers, prints and stripes give the illusion of curves.
SMALL BUST: Small or muscular chests.
BEST STYLE: Padded and padded tops offer a "cleavage" look. Neckline in heart, V neckline or scoop neck also enhancing the line of the bust.
LARGE STOMACH: Upper and / or lower abdomen rounded or protruding.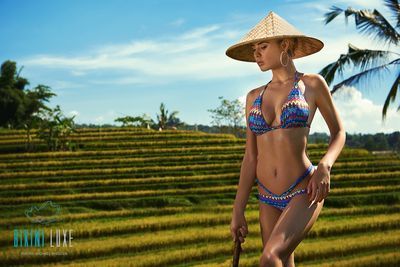 BEST STYLE: camouflage it with floral prints or vertical stripes. If you also have small tears, wear a padded top or padding to improve your chest and make your figure more even. Higher cut legs also make you look longer and leaner. Stockings higher at the waist or stockings with higher legs are excellent; they give the illusion of a flat stomach. Tankini tops are a good way to cover the stomach area.
Thighs thick: extra muscular or very big thighs.
BEST STYLE: No boyish panties; they give the legs a stocky appearance. Instead, try a stocking with a high waist and slashed legs to make the legs longer and leaner.
ATHLETIC BODY: broad shoulders and small bust, arms and muscular legs.
BEST STYLE: The padded top gives the appearance of a cleavage. Asymmetrical necklines and indentations in the center of the belly distract attention from the broad shoulders and long torso.
OTHER ADVICE:
Big impressions can make you look bigger,

more lycra slims,

It is important to wear a suitable swimsuit. If your costume is too big, it may seem "hooked" on you. a suit that is too small can cause a bulge. Neither is attractive.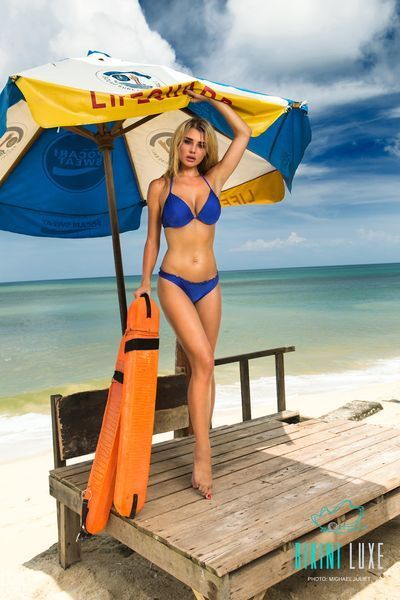 There is no exact number, but after having read our guide, you will see that you need at least 3 swimsuits in your wardrobe for all occasions.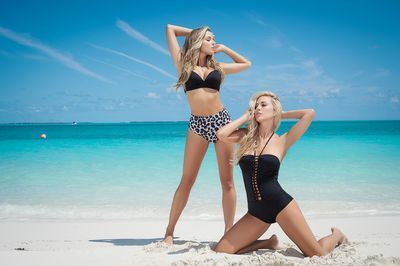 Again, this is what makes you feel good and gives your body a fabulous appearance!
For more information on size, fit, styles, and options, visit www.maleraffine.com.
Similar articles
---
Comments (0)
Leave a comment