I pack my bags for a trip to Costa Rica and I realize that all my bikinis ... well, they just do not fit me well. So, I'm doing anything that would do anything, I'm going online to start my search for the perfect bikini. There is no doubt that there are a lot of companies, so I started to go through the list.
During my research, I came across an interesting company that was founded by a Brazilian woman who was going to college in the United States and was frustrated with the bikini she was seeing. So she did what any frustrated woman would do - she started her own bikini business and is now in charge of one of the fastest growing micro and brazilian bikini companies on the internet.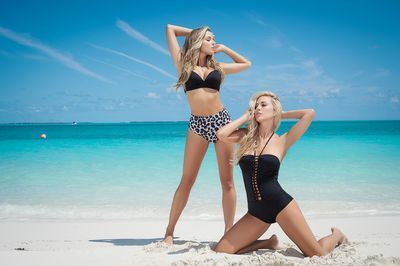 I recently sat down with the founder of mimorena beachwear, Yuliya, at a Miami Beach café to learn more about her, mimorena beachwear and the search for the perfect bikini ...
Thank you Yuliya for agreeing to take a little time on your busy schedule. May I ask you to tell us more about why you created mimorena beachwear?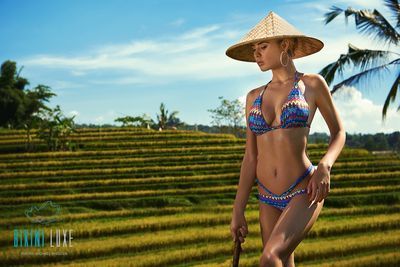 Yuliya: "[laughs] Yeah, I guess I'm not that different from most women, because I was always frustrated when I went on a trip or to the beach. I was entering this "panic of the bikini" because it was impossible to find a bikini that everyone did not have, was cute, sexy - really the perfect bikini.
I was not at all used to this feeling, I grew up in Brazil and there, the beach and the bikinis are really part of the culture. Brazilians love to show off and spend time with their friends and family on the beach.
In short, I have always been in contact with the environment and I was really interested in the fashion of the swimsuit and the bikinis. This frustration has taken over me - I launched mimorena beachwear. ".
I've often heard you talk about the "perfect bikini" - can you tell me more about what you mean by that?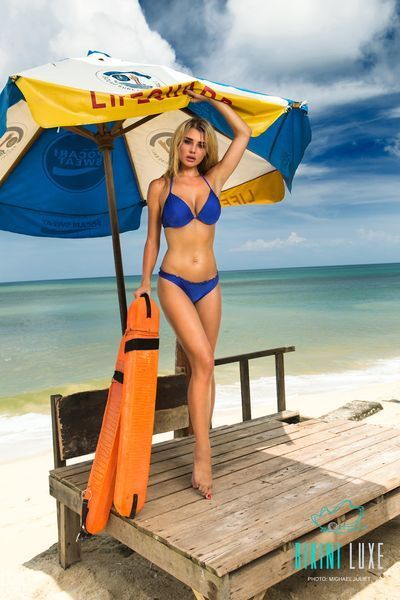 Yuliya: "Well, the perfect bikini is really the one that has everything all women are looking for. It must be well done with high quality Lycra, fashionable, unique enough that every woman on the beach does not wear it and, most importantly, reflects who you are.
Bikini and fashion go hand in hand and are really an extension of our personalities. The perfect bikini incorporates all these components into a small package ... [laughs] »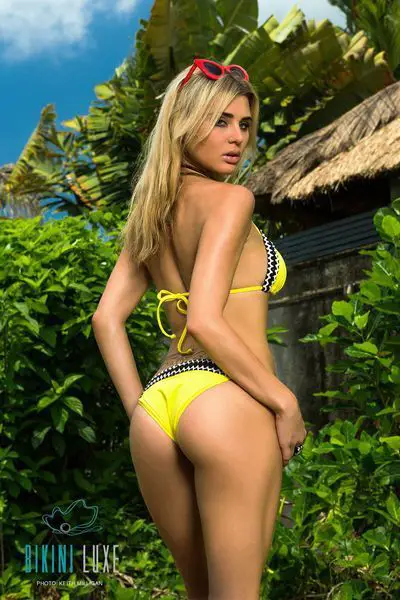 Small for sure ... For our readers who do not know your bikini lines, how do you describe them?
Yuliya: "I think the best way to describe them is that all our bikinis are small, sexy, elegant and fun. We sell ourselves as a supplier of micro and brazilian bikinis and it's in my mind exactly what we are.
Anyone can sell bikinis, but mimorena beachwear is a supplier because we are so proud of our design, the manufacturing, the materials we use and the service - and we do not take this commitment lightly. I always talk to our customers to make sure we exceed their expectations from start to finish. I think that's one of the things that makes us successful.
Today's consumers are very demanding and have high expectations. But they are also loyal to the companies they trust and serve them well. So I guess our huge growth is a vote of our customers. "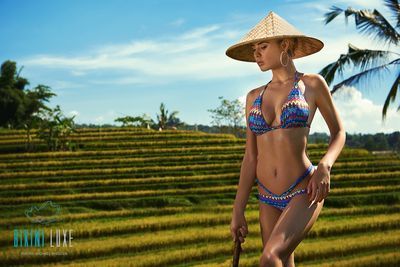 mimorena beachwear is now one of the fastest growing micro-bikini companies. What are your plans for the coming season?
Yuliya: "Lycras, prints and cuts are constantly changing, that's all I'm going to say. I can not tell you what we are going to do but I will say that you will love our new ideas and we will not lose focus on who we are - a damn good sexy bikini company.
My direct staff and employees are some of the most talented and creative people I know - they really are the backbone of what Look is all about. So when you work with talented and creative people, only good things will come out of it. It means sexier bikinis to wear for all the ladies and for the guys to enjoy. "
How do men get into the mimorena beachwear equation?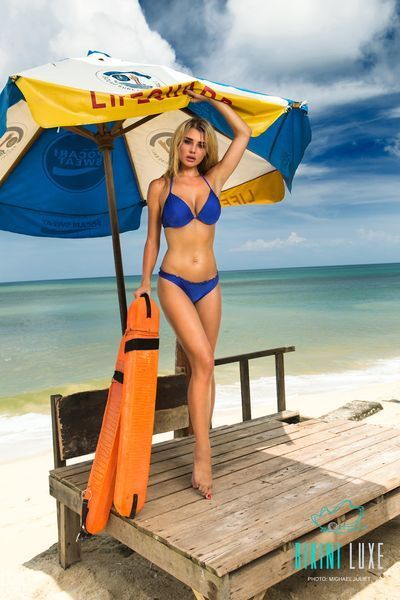 Yuliya: "Well, that's really why we all want to wear sexy bikinis and show us. There is nothing better for a woman's confidence than to know "she still has some".
Do not get me wrong, a confident woman does not need someone else's permission to gain a high self-esteem, but showing off, having fun and getting attention is so urgent and appropriate at all ages ... [laughs] "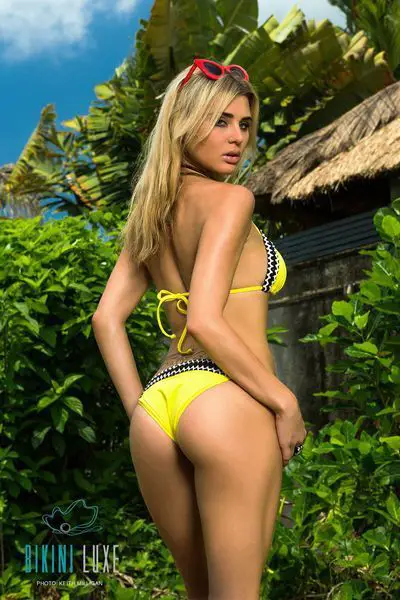 What would you say to some women who may have never worn a micro or Brazilian bikini?
Yuliya: "They should try it for sure and get away from those boring costumes that cover everything. I go to beaches all over the world and I'm always amazed at how some people can say that what they wear is a bikini. I can tell you that wearing a smaller bikini is a lot of fun but is definitely not for the family reunion.
We have so many women and couples buying from us when they go on a couple vacation or even by boat, at the pool or elsewhere. This is a major asset for the guys who look at you and are more comfortable.
His funny underwear, ten years ago, was beginning to attract the crowds and now everyone wears them. I'm not saying that the micro and brazilian bikinis will take over from the traditional and conservative bikini, but the market is growing like crazy and women around the world are gaining popularity.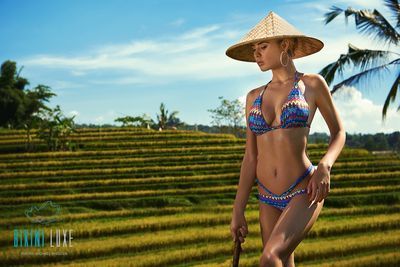 I guess it really comes down to whether the woman has a diabolical side that likes to show or break the rules. If she does, then I would say go ahead and try, we have not heard any complaints yet.
Well, thanks Yuliya for sitting with me and telling us a little about your company. So many of my friends have asked me to do an article about your business and I'm really happy to meet you.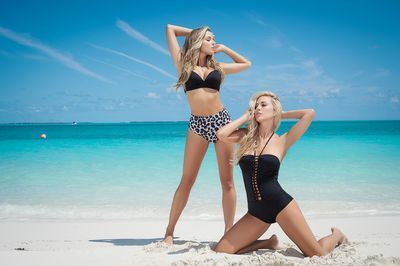 mimorena beachwear Ltd is a supplier of high quality micro and brazilian bikinis. They have offices in Miami Beach, New York and Rio de Janeiro, Brazil.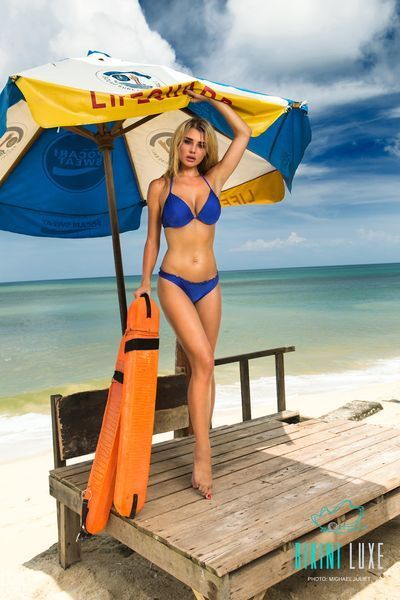 Similar articles
---
Comments (0)
Leave a comment