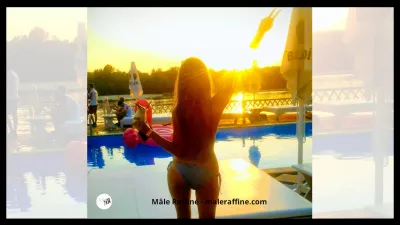 ---
---
The relationship between a man and a woman is a thin thread woven from feelings, mood, emotions and spiritual values. Relationships are always a secret, behind them is a hidden world of mutual feelings, therefore they are often called intimate.
Harmonious relationships are built on basic values: love, trust, mutual understanding and respect. Today, many couples build their relationships on the wrong values, they read money as basic.
However, such a relationship does not last long and is doomed to break, because nothing connects people, neither sympathy for each other, nor respect, nor mutual understanding. Such couples have no common interests and spiritual values, they are connected only by money. Such a union, alas, is short-lived. Sooner or later, relationships will exhaust themselves, since they have a single basic meaning - money.
True harmony in a relationship
Harmony in relationships is a skill, an art that every woman is able to master, so that her relationship with her beloved man at all levels: sexual, emotional and intellectual brings her a feeling of enthusiastic joy of harmonious intimacy, happiness of mutual understanding and love.
Many modern couples build relationships not on money, but only on intimacy, such relationships are also doomed to failure. Spiritual values ​​are violated, only physical needs remain, and such an attraction sooner or later passes, people quickly get bored with each other.
True harmony in a relationship is a combination of sympathy, love, sexual attraction and shared spiritual values ​​together, this symbiosis can lead to real long-term relationships, people can live in marriage for many years. A coquettish old woman in a hat, an old man in a tailcoat who carefully embraced her, is that idyll of harmonious relationships.
He supports her like a crystal vase, she looks at him with passionate eyes, like the first time, such warmth emanates from a tender relationship that words cannot even convey.
The key to an ideal relationship
Today such love is a great rarity, people have ceased to truly love, appreciate, and take care of each other. If only they knew that in old age there comes a moment when spouses need each other like air. Supporting each other, they spend time walking hand in hand, overcoming all the difficulties and sorrows of life.
The key to an ideal relationship is a big secret, everyone has their own criteria, but there is a common one, one for everyone - sincerity. Real relationships are not built on lies and deceit, they are built on real sincere feelings. The wife supports her husband and is open to him, and he trusts her and behaves like a real man.
Secrets of attractiveness
But everyone knows that a man is not only a spiritual person, he is also a conqueror and a breadwinner. For him, it is important not only the aesthetic beauty of a woman, her rich spiritual world, but also intimacy.
Sexual life is the most intimate in a relationship, consisting of invisible facets, subtle matter and a vibrant theme. A man marries a woman, she undertakes to take care of him, reciprocate and, of course, all the time warm up his interest. Experienced women know many secrets of attractiveness and know how to keep men.
These secret charms include fragrant perfume with pheromones, sexy lingerie, coziness and comfort in the house. Lingerie is considered the sexiest, our grandmothers also said that every woman should have lace lingerie in her wardrobe. Lace bikinis have a stunning effect on men. Wise women know this secret, which is why they always have a set of sexy bikinis in their lockers.
What lingerie can you wear to surprise your man?
A man always wants to get closer to the fire
For harmonious relationships, it is imperative to keep "warm" in the house, and the "fire" must be maintained until the end of the married life. The warmth emanating from a woman attracts and beckons, a man always wants to get closer to the fire.
A woman should put on a bikini for her man, attract his attention, then the smoldering passion will never go out. The husband will not grow cold and will never look for new relationships and acquaintances.
The man burns with passion
Family harmony is built on intimacy, since men are the passionate half of humanity and therefore they need intimacy. The old truth that men love with their eyes is again confirmed after many centuries. Looking at his beloved in a revealing bikini, the man burns with passion and includes all his fantasies.
Tender feelings wake up in my soul, goose bumps run through my body and my head is spinning from coalescence and love. Sexy lingerie is able to penetrate even the coldest man and renew a cooled relationship.
This is important and necessary for a harmonious relationship.
The female body itself attracts a man, its reliefs awaken desire and sexual interest. And if a woman is also wearing a beautiful bikini, in which the most erotic zones are closed and some of them are slightly open, this is very attractive and exciting.
There is not a single man who is indifferent to the beautiful lingerie worn by a woman. Bikinis sexually reveal the forbidden and warm up desire, inflame boundless passion.
A man begins to look at a woman with different eyes, experience other feelings and discover previously unknown facets in her. Therefore, a man always wants to see his beloved woman in a sexy bikini. This is important and necessary for a harmonious relationship.
15 Tips to Build Harmonious Relationships
Flights and hotel to prepare a romantic vacation in Kiev, Ukraine
---
---
---