Fine lingerie is an investment that can last - even if it does not last a lifetime - at least for a long time.
By taking care of your lingerie properly, you will extend its life and enjoy for many years.
Manufacturers understand their product and how to take care of it. The label is always right. If the label only indicates dry cleaning, please take this advice seriously. Machine or hand washing only one clean, dry garment can ruin it.
If you removed the label from your garment, follow these general instructions:
Most lingerie items can be hand washed in cold water with a mild detergent (such as Ivory Snow). Be sure to rinse well. Always drain the dry lingerie or dry on a flat towel. Never put lingerie in the dryer. You can use gentle steam to eliminate wrinkles.
LingerieDiva recommends that you wash your lingerie in a laundry bag. These bags guarantee that your lingerie is not twisted and stretched when washing. You can buy toiletry kits at most lingerie and drugstore outlets.
The silk lingerie is solid but very delicate - so you have to be very careful when washing. Use only mild soap or silk. Never use detergent on the silk. Dip the lingerie in warm water for about five minutes. Shake gently, but do not bend it. Rinse well with cold water (you can add a teaspoon of vinegar when rinsing to remove all traces of soap). Roll the linger in a towel and lay flat to dry. Iron slightly damp or hang lingerie in a wet bathroom to eliminate wrinkles.
Do not expose silk lingerie to direct sunlight as it will fade

Do not try to clean a stain on silk lingerie with water

Do not spray perfume on the silk
Take good care of your lingerie and you will keep it for a long time!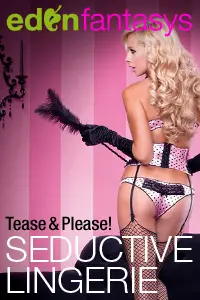 Similar articles
---
Comments (0)
Leave a comment