Trust it or not Socks have been around since the Stone Age. They were completely different from socks, as we probably know today. They were often made of creature skins tied around the bottom of the legs.
In ancient Egypt, there is evidence of the presence of woven socks and, as early as the 8th century BC. They were usually worn by performers in comic plays.
In the Middle Ages, shaded fabrics tied around the legs and held by ties were well known. Fasteners were placed on the highest point of the sock / bottom to prevent them from falling. They were mostly worn out among the wealthiest.
In the 1490s, panties and hosiery became one. They eventually became known as tights. They were made of shiny silks, fleeces and velvet. Each leg was often an alternative shading. At the turn of the 15th century, sewn pipes were used in France and Scotland.
In the 1590s, weaving machines were manufactured. This woven hose used was gradually becoming normal. With the wearing of tunics, the pipe must be lengthened.
In the seventeenth century, the use of cotton eventually took the form of socks. The first Americans also used fleece and silk. Less fortunate people wore a woolen stocking whose tone is usually shaded. The rich once again wore beautiful silk stockings and more shades.
In the 19th century, sewing factories made pipes in America. As men's jeans turned out to be longer tights, they were shortened until the term was changed to sock and replaced the bottom term. The word sock comes from the Latin word "soccus" which means to slightly cover the foot. The ladies so far wear leggings, tights or socks.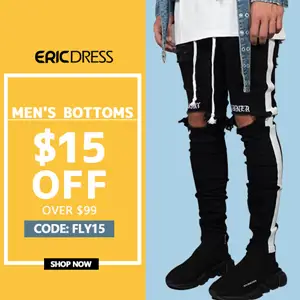 Similar articles
---
Comments (0)
Leave a comment